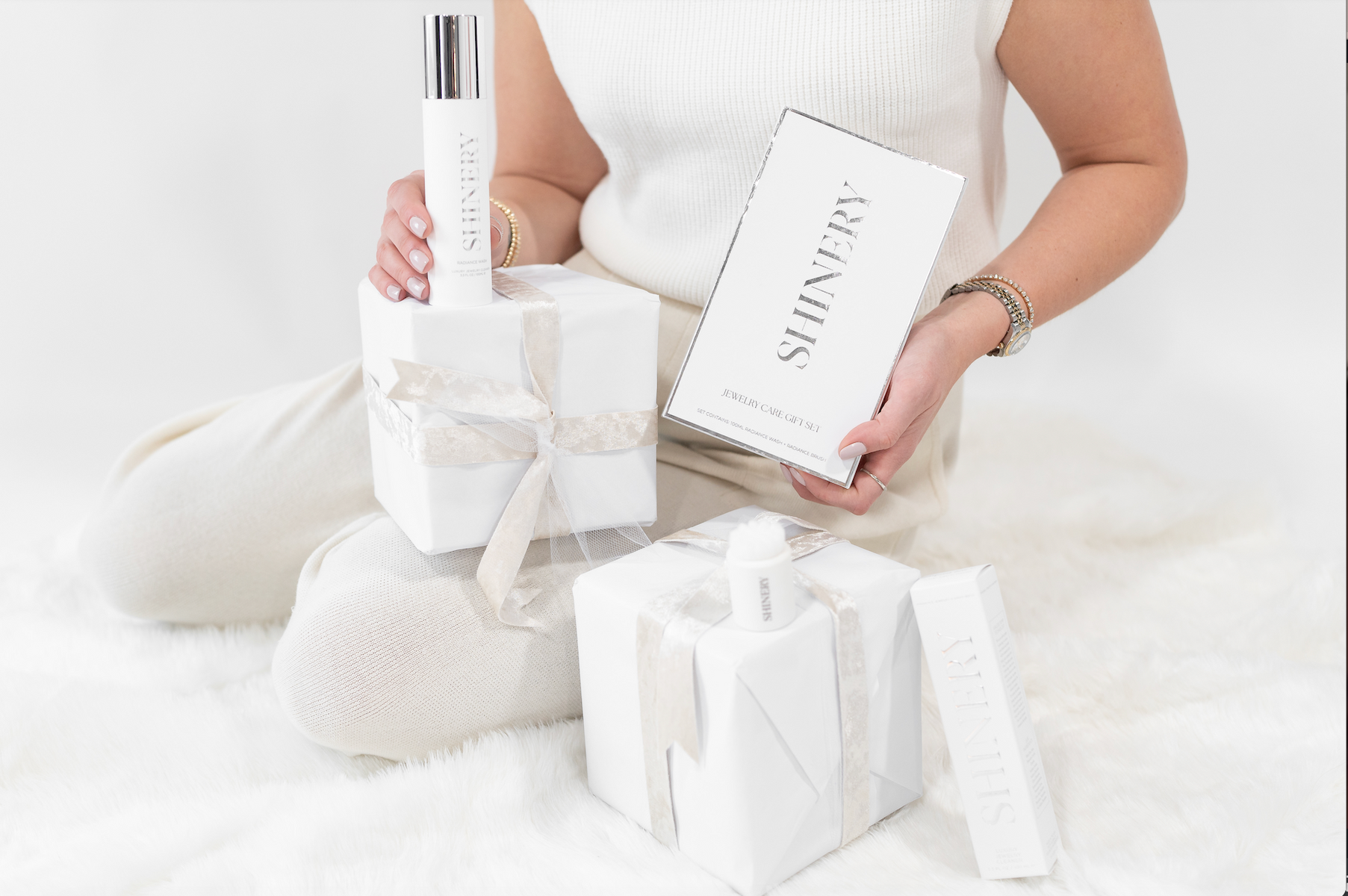 OUR BIGGEST SALE OF THE YEAR
20% OFF ORDERS OF $100 OR MORE!
SHOP OUR HOLIDAY GIFT GUIDE
Upgrade Your Jewelry Care Routine
Give The Gift Of Luxury
This gift set couldn't be easier. Introducing professional-level jewelry cleaning in the convenience of your home with the Radiance Wash Luxury Jewelry Cleaner and Brush Duo.
SHOP THE GIFT SET
"The best solves for dealing with dirt, grime, and oil buildup? Get yourself this gentle, plant-based solution to keep piercings clean and your earrings radiating gleam"
"What a cute, useful present for anyone who loves to really sparkle"
"Shinery's easy-to-use and convenient towelettes are ideal for travel or when you need to clean jewelry quickly. "
"The glycerin softens hands while fatty acids nix buildup on jewelry, leaving a sparkle that rivals a professional cleaning."
WHAT MAKES US DIFFERENT
CLEAN INGREDIENTS
We formulate with only clean ingredients. There are no secrets or hidden ingredients, and we do not compromise on the results.
OUR INGREDIENT PHILOSOPHY
SAFE ON ALL JEWLERY
By using only clean, plant-based, and non-toxic ingredients, we are safe on all metals and gemstones, from fashion to fine jewelry!
JEWELRY CLEANING + CARE
LEAVE YOUR JEWELRY ON
Our products are designed to leave your jewelry on. No more jar of chemicals, losing pieces, or struggling to take off your jewelry.
FREQUENTLY ASKED QUESTIONS
STUNNING BEFORE & AFTERS
"Cleaning my engagement ring is as easy as washing my hands."
Real Simple Magazine, 2022
"Shinery: Cleaning convenience when you're on-the-go"
FORBES BEST JEWELRY CLEANERS, 2023